Before & After-Whole House Remodel
Home Remodeling Contractors Las Vegas Trusts
At Tajo-One, Inc., our home remodeling contractors are licensed and bonded, able to complete large additions or minor remodels. In addition, we have long standing relationships with the best structural engineering and architecture firms in the Las Vegas area, ensuring the results you desire.
Custom Home Remodeling in Las Vegas
Every Las Vegas homeowner wants there to be something special about their home. When you choose custom home remodeling services from Tajo-One, Inc., you'll boost your curb appeal in an instant. Our custom remodeling team listens to your wants and needs before creating innovative home designs.
Cutting Edge Las Vegas Home Renovation Contractors
Home renovation is a big project and a serious investment in Las Vegas — never leave it in the hands of average home renovation contractors. Whether you want to add another floor to your property or expand the living area over the garage, our home renovation contractors have meaningful experience in these areas.
Try Custom Renovations at Your Las Vegas Home
When you hire a custom renovation team, it can help your Las Vegas home truly stand out from the masses. Whatever type of renovation you have in mind, we are here to assist you in realizing your dream, whether it's an increased living space or better functionality for your home.
Our Services Include
Custom Homes
Flooring Installation
General Contracting
Home Extensions
Home Remodeling
Laminate Flooring Installation
New Home Construction
Outdoor Kitchen Construction
Shower Installation
Tile Installation
Wine Cellar Installation
Custom Cabinets
Backsplash Installation
Cabinet Installation
Custom Countertops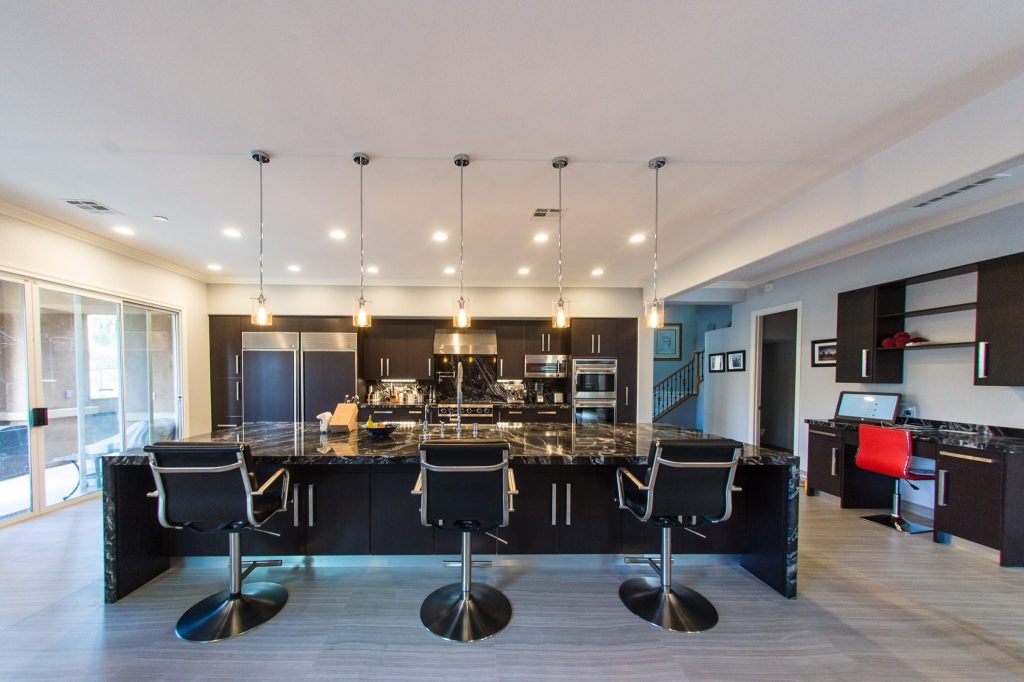 Please contact us for references, additional photos from our gallery, a list of completed projects or inquiries regarding our products and services.