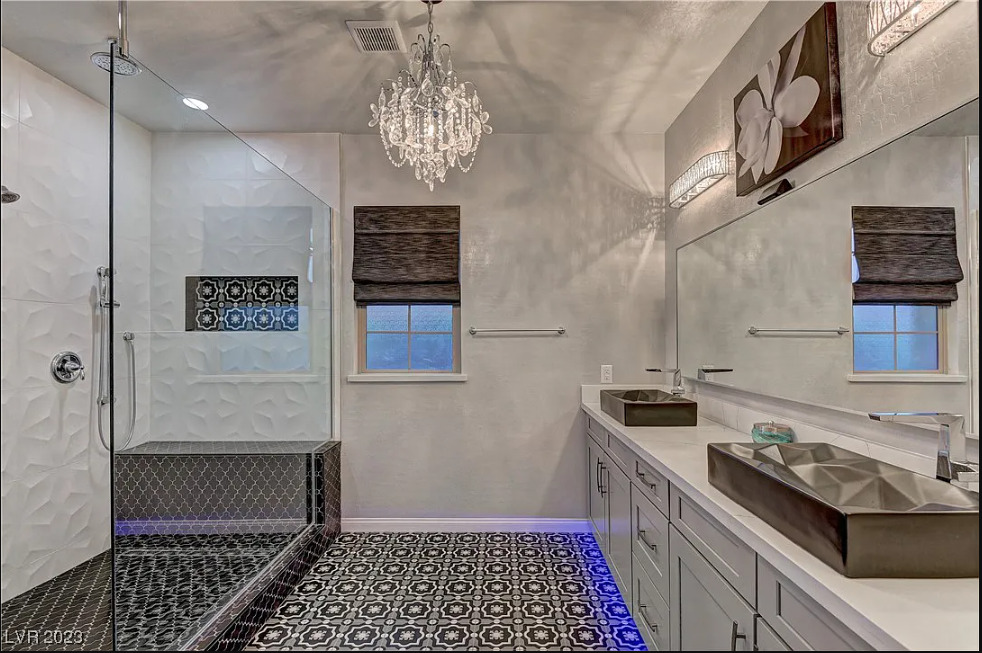 Tajo One is based out of Northwest Las Vegas and serves the entire Clark County area. We've been in business here since 2004 and are trusted members of the NKBA and the BBB with an A+ rating. We are your licensed, bonded remodel expert. We have consistently ranked in the top ten kitchen and bath remodelers in Las Vegas.
Bathroom Design & Remodeling Services
Our remodeling services includes the demolition of the old space as well as the design and construction of your new luxury bathroom. We create everything from a spa like experience to a small half bath remodel. We handle makeovers of all sizes, replacements of cabinets, countertops, flooring, walls, bathtubs and build amazing showers.
Bathroom Renovations & Upgrades
We specialize in updating your bathroom with a whole new look which may include new fixtures, vanities, sinks, faucets, cabinetry and lighting, painting, flooring or installing glass free shower spaces. If you prefer a more enclosed area there are a variety of options with semi frameless and frameless glass designs. From small shower spaces to large steam showers we can revitalize a space that may no longer be matching your taste or your lifestyle.
From granite or quartz slab showers to the best in new countertops, sinks and fixtures we have it covered for you. We will update, re-build or redo one of the most important rooms in your home giving you cutting edge design and the help to build the bathroom of your dreams.
Contact Us today to get your dream remodel started.