Our Business
The company principal, Andy Steinborn is a former faculty member at Berklee College of Music in Boston, Ma. Leaving the educational field back in the late 70's to better provide for his family,this journey led him through all phases of construction, excavation, concrete and home remodeling. He is considered an expert on flooring and wall systems with thousands of successful jobs to his credit.
Prior to opening Tajo One in Las Vegas, Andy Steinborn started out as a general contractor in Massachusetts remodeling and renovating colonial homes built in the 1700's and 1800's. Together, he and his wife Nikki built the largest privately owned Tile and Design studio in the state specializing in kitchen and bath remodeling.
Who We Are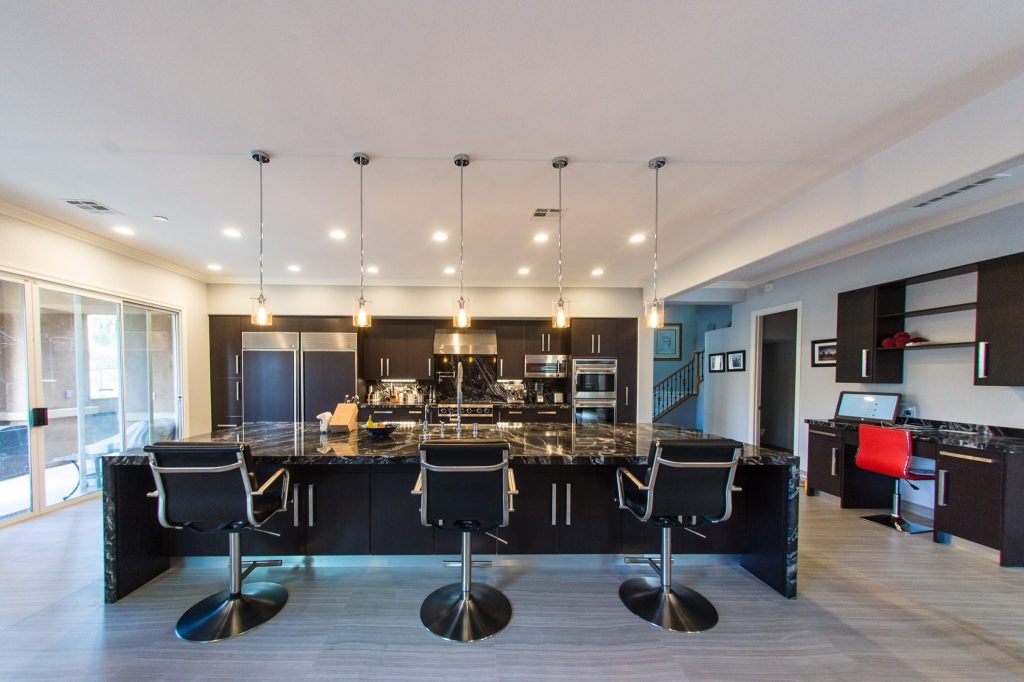 Google us and you'll find as many links to music as to Construction and Remodeling. After attending Berklee College of Music for a year, Andy left to play with Charlie Mariano on the road as Osmosis, recording on the RCA label and performing all over the US. Andy returned to Berklee and was appointed to the faculty in his sophomore year. At the age of 22 he was teaching Doctorate level classes in Harmony and arranging to music educators. He began writing his own arranging classes while also teaching guitar, Harmony, Arranging and Melody and Improvisation at Berklee and gigging throughout the New England area. Nikki and Andy, while still continuing on in music made some major life direction changes and by the mid 1980's had moved to new successes in Construction and Remodeling. Together, they built the largest privately-owned tile, granite and marble store in Massachusetts. They transitioned from orchestrating music to orchestrating beautiful remodeling projects. They brought their skill sets to Las Vegas in 2003 where they now compose an exceptional remodeling experience note by note, nail by nail. With intricacy and detail, they bring your design to life like music to your ears
With over 20 years experience in residential construction and remodeling in the Northeast and the last 12 years in the Las Vegas Valley, Tajo One is the best choice to ensure success with your project. Specializing in kitchen and bath remodels, whole house makeovers, additions and commercial tenant improvements.
Featured In Home Builder Digest "Best Bathroom Remodeling Contractors in Las Vegas"